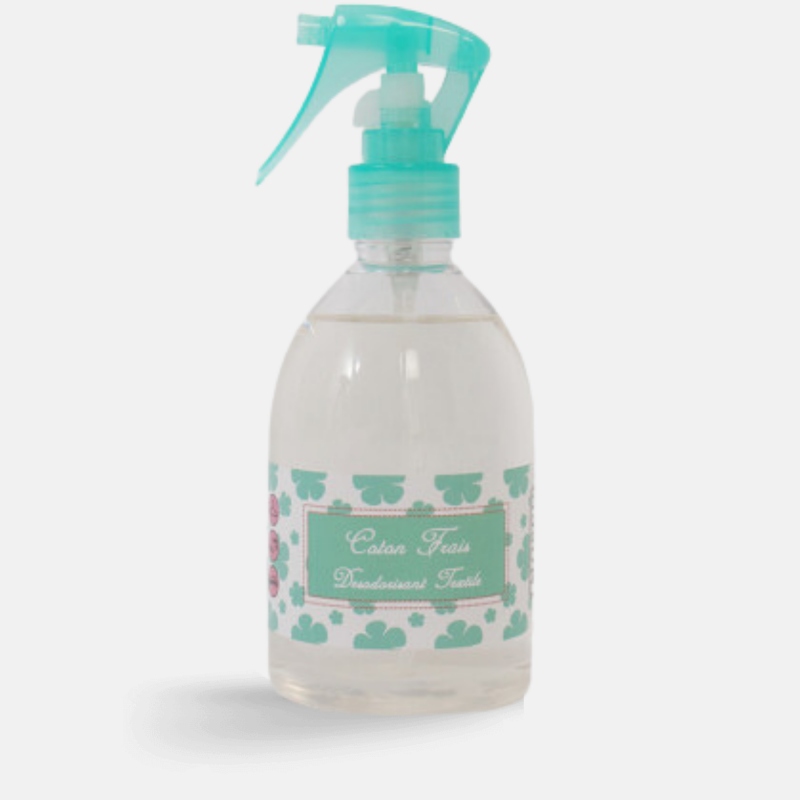  
Refreshing Spray 250ml - Fresh cotton
Airfreshener / Deodorizing spray 250ml - Fresh cotton
Deodorizing spray for fabrics and household linens for a fragrant experience.
Recommended after washing when the laundry is still wet. 
Spray at about 30 cm.
Available:  Coton Frais, Lotus Blanc, Oasis, Vanille Lavande Patchouli, Ambre Jasmin, Delicate Musk, Musk Original, Wild Youth, Fleurs de Musk, Blue Sky, Lavande, Arôme Secret.

This product is based on ethanol and ethyl acetate. Dangerous. Follow the precautions.

Specific References
ean13

7290011461058

ISBN

7290011461058