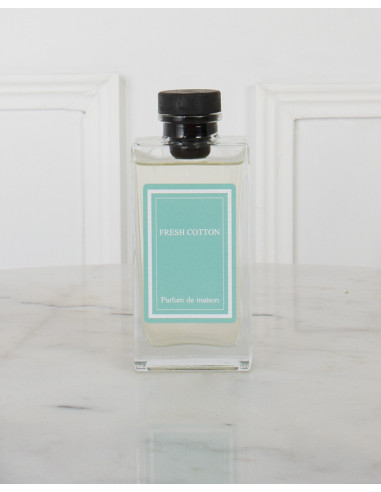  
Home Freshener – Fresh Cotton 100ml
Home Freshener – Fresh Cotton 90ml
The design of the rectangular bottle has been designed to highlight a corner of you living room library, and let you discover these fresh fragrances.

Available in a variety of five fragrances: Coton Frais, Lotus Blanc, Vanille Lavande Patchouli, Musk.  

This product is based on ethanol and ethyl acetate. Dangerous. Follow the precautions of use. 

Garanties sécurité (à modifier dans le module "Réassurance")

Politique de livraison (à modifier dans le module "Réassurance")

Politique retours (à modifier dans le module "Réassurance")